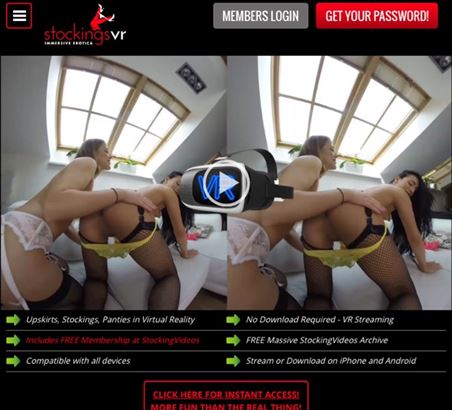 LeggyCash converts your leg and stockings traffic into $CASH!
Looking for a great niche to promote? Leggy Cash has some of the best converting leg, lingerie, panty, and stockings sites around. It is a niche that is not over saturated. In a world of teens, matures, and endless gimmicks, Leggy Cash is the real deal.
Leggy Cash sites have been around since 1998 and we know how to convert small niche traffic. Our customer loyalty is phenomenal and it is not unusual for customers to purchase three and six month memberships. And that just means more money in your pocket up front. Our customers are an older demographic and have money. When they see what they want, they spend it. If you have niche traffic or you want to jump into niche marketing this is a great opportunity. Sign up today and start converting in this lucrative market.
Hosted TGP and MGP Galleries, Picture of the Day and RSS feeds
We pay 50% per sign up and 50% on all recurring subscriptions for the life of your customers membership!
(That means as long he/she is a member you keep getting PAID!)
Your net payout will be gross % minus half the ccbill processing fee for the referred transaction.
All transactions are handled by CCBILL so you get paid WEEKLY! NO WAITING! You will have access to your own stats which will give you precise information on your account 24/7.
EXCLUSIVE content that CONVERTS
Webmaster Signup


To load your current data, please enter your ID, username and password.